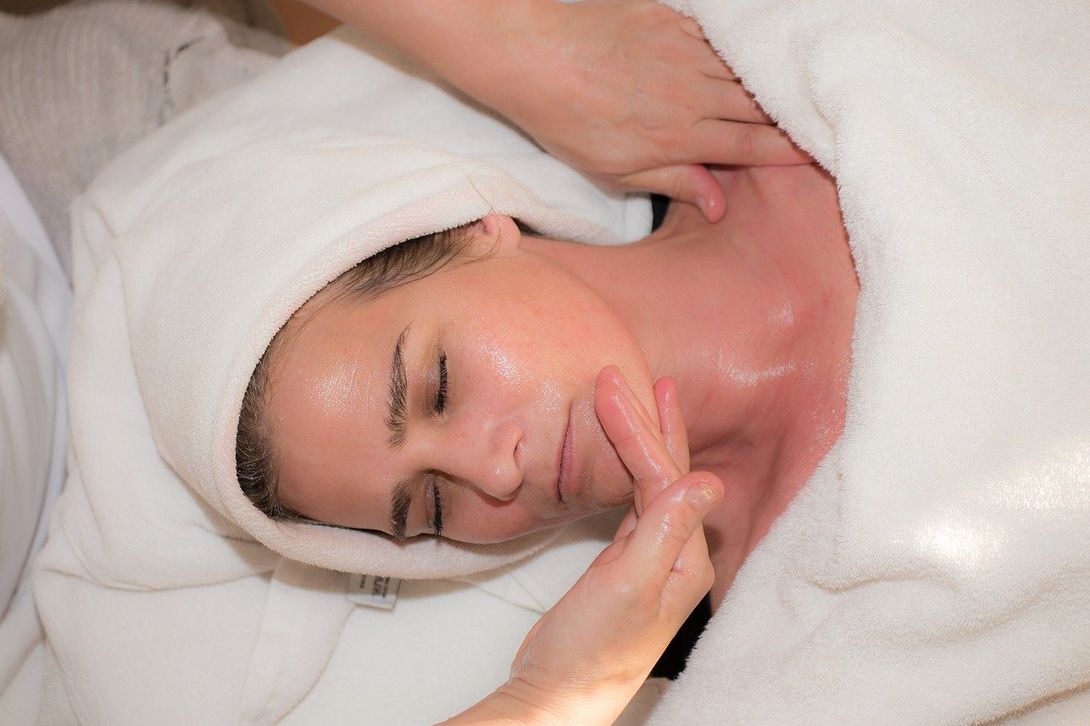 Skin Treatments Hertford
Chemical Skin Peels
Bespoke, corrective and customized chemical peel treatments for the ultimate in anti-aging skin rejuvenation in Hertford, Hertfordshire.
Turn back time with the latest in advanced Chemical Peels. Customized skin treatments to treat every skin concern including Sun Damage, Post Inflammatory Hyper-pigmentation and Acne Scarring. I use a multitude of peeling and layering techniques and aesthetic procedures for flawless radiant skin radiance.
Anti-aging Organic Glycolic Peel
A customized chemical peel for either light or medium strength for the removal of superficial skin cell. A good all round chemical peel for improving fine lines and preventing the build up of keratinised horny skin cells. Suitable for dry, mature and oily skin types.
Course of 3 to 6 recommended. £55 (60 minutes)
Hydrating Organic Lactic Peel
So gentle that even the most sensitive skin types can tolerate this fabulous peel. Gently removes the outer layer of the skin (Stratum Corneum)and helps neutralize excessive redness making this chemical peel the perfect choice for Rosacea and sensitivity. Evens skin tone, brightens and hydrates the skin. A light peel with minimal to zero down time.
Course of 6 recommended. £55 (60 minutes)
Deconjesting Organic Salicylic Peel
Penetrates deep into the pores and dissolves hardened sebum and debris. Salicylic acid has vaso constrictor properties that bring about a squeezing-tightening action clearing blocked pores and comedones. A customisable peel for a light to medium effect. A perfect choice for treating thickened and congested skin.
Course of 3 to 6 recommended. £55 (60 minutes)
Skin Resurfacing and Smoothing Jessner Peel
A medium depth peel which is a blend of Lactic Acid, Salicylic Acid and Resorcinol. A perfect choice for treating cystic type acne and acne which are resistant to milder chemical peels. Effectively removes discolorations, blemishes and some scarring caused by acne. No need for mechanical or manual extraction of blackheads. Marked improvement to the clarity of the skin. Enhances collagen synthesis making this a very effective anti-aging treatment to reverse the signs of aging. Suitable for mature-photo-damaged skin types and conditions and acne.
Course of 3 to 6 recommended £85 (60 minutes)
Skin Resurfacing and Correcting TCA Peel
A medium to deep anti-aging peel used to treat a range of skin problems. This peel reverses the signs of aging, refines, and reduces pore size, scarring and discoloration cause by sun damage. TCA is not limited to the face so can be used on other parts of the body such as the back (acne), neck and elbows (dry skin).
Course of 3 to 6 recommended. £85 (60 minutes)
Micro-needling
Micro-needling is an aesthetic skin rejuvenation and tightening treatment which can also be referred to as Dermal Roller, Dermapen and/or Collagen Induction or Meta Therapy (medical esthetic tissue activating therapy).
This is an intense advanced treatment which can be carried out using a manual needling roller or an electrical micro-needling device/pen. Both methods create a multitude of tiny punctures within the skin which trigger the bodies natural healing and rejuvenation process. It is being referred to as the new age alternative to a mini face lift due to its skin tightening and contouring effect.
The electrical motor driven pen method is more effective for targeting specific skin issues and can be used in conjunction with the hand roller method, Meso and peels for advanced customized treatment.
Hydration Fusion
A 75 minute advanced micro-needling facial skin treatment utilizing exfoliating enzymes, hyaluronic acid and collagen to improve hydration and aid collagen synthesis. Dehydrated skin will be dramatically improved with a smoother healthier skin radiance.
£68 Course of 6 £400
Anti-Aging Fusion
A 75 minute advanced anti-aging skin tightening and plumping treatment to reduce the signs of aging. Utilizing plant stem cell anti oxidants, Vitamin A and collagen to aid cell regeneration for a younger looking skin texture. With noticeable improvement to wrinkles, folds and an overall improved skin texture.
£68 Course of 8 £544 plus 1 free
Whitening Fusion
This 75 minute advanced skin treatment targets sun damaged uneven skin tone and hyperpigmentation. A cocktail fusion of lightening lactic and Kojic acid, Vitamin C, A and E and peptides to brighten and promote a youthful glow.
£68 Course of 8 £544 plus 1 free
To include the neck and decolletage an addition of £20 as 30 minutes extra is required.
Champagne Fusion
This 5 start facial is an intense 90 minute customized skin treatment utilizing micro-needling, cocktail infusions, multi layering techniques, electro therapy and chemical peeling.
Cocktail infusions and special ingredients totally unique to your requirements.
£99 Course of 8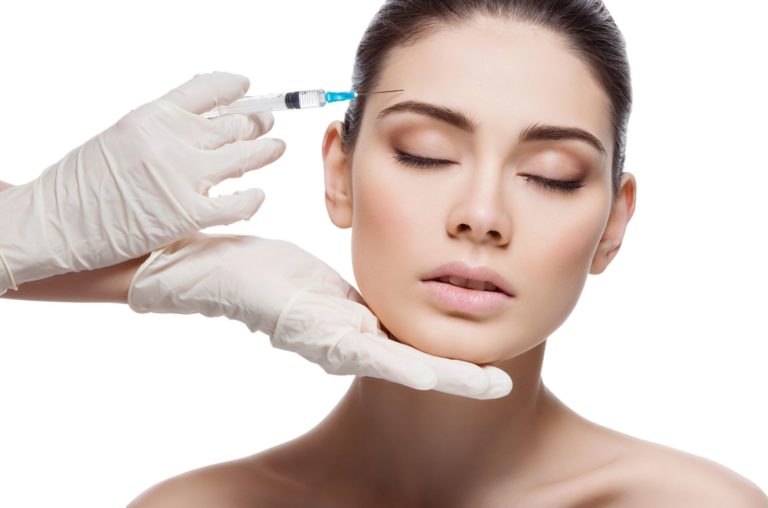 Mesotherapy
Mesotherapy is a non surgical advanced skin rejuvenation  treatment for correcting various skin problems and conditions of the face and body. Varying techniques of multiple injections are used to introduce powerful cosmeceutical cocktails of ingredients into the skin. Ingredients such as vitamins, minerals, PRP and plant extracts, to name just a few, are selected to create bespoke customized treatments.
This method is a very popular option for treating the face, neck and decolletage.  esotherapy can be used in conjunction with dermal fillers or chemical skin peels for dramatic skin correction
Acne Skin Treatment
This specialized skin treatment is suitable for mild to moderate Acne Vulgaris and Acne Mechanica. A 90 minute treatment incorporates meso-therapy, chemical peeling and layering techniques to treat and aid healing and improve discolorations. Utilizing Salicylic and Mandelic Acid, Stem Cells and Niacinamide to clear blocked pores, heal wounds and prevent post inflammatory hyper-pigmentation.
(For more active acne other skin treatments for inflammation and healing can be discussed.)

£75
Anti-Pigmentation Treatment
Professional grade exfoliating and cocktails infusion of Lactic Acid, Kojic Acid, Gatuline Whitening and Vitamins C and A are used to treat both hyper-pigmentation caused by sun damage and post inflammatory hyper-pigmentation (discoloration resulting from acne and spot prone skin). aids the healing process, smooths and brightens the skin complexion. Allow 80 minutes.
£75 With Chemical Peel £100
Anti-aging Skin Treatment
A 80 minute anti- aging treatment to target specific signs of aging. The perfect option for fine lines, wrinkles and folds. Utilizing a powerful fusion of Hyaluronic Acid, Collagen and vitamins C and F. Professional strength exfoliation and layering techniques for optimal skin health.
£75 With Chemical Peel £100
Skin Rejuvenation Treatment
A 80 minute advanced skin treatment to hydrate and rejuvenate the skin. Suitable for dehydrated skin with fine lines. Utilizing hylauroinc Acid , professional strength exfoliating and layering techniques for optimal results. Suitable for any skin type showing signs of dehydration.
£75 With Chemical Peel £100